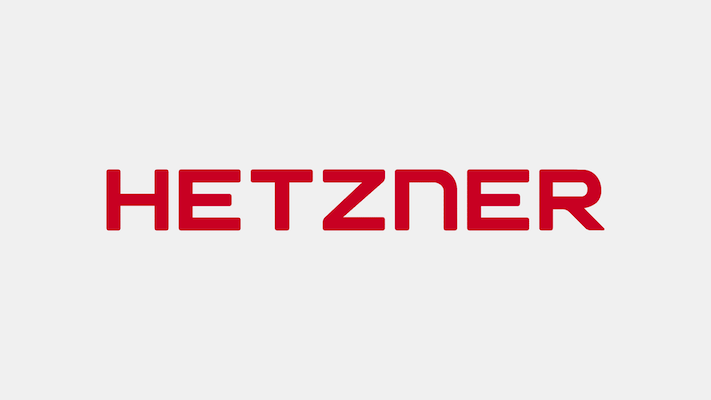 Hetzner DNS Monitoring now supported in ZoneWatcher!
Tom Schlick • September 14, 2023
zonewatcher
news
hetzner
ZoneWatcher now has native support for monitoring your Hetzner DNS records!
To setup your Hetzner account on ZoneWatcher, simply add a new Provider and select Hetzner from the providers list.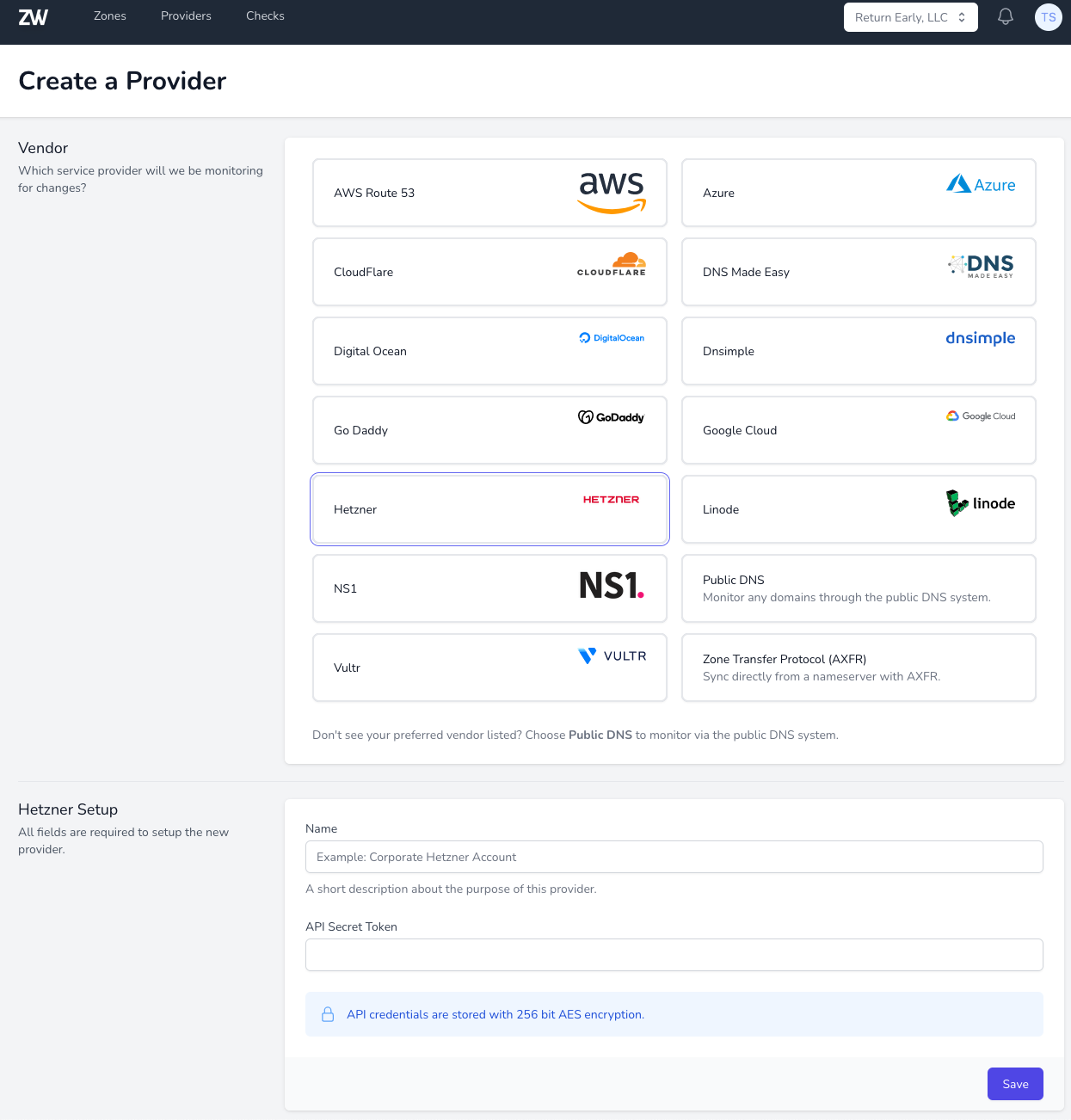 You can get your Hetzner API key from Hetzner's DNS API Settings page.
Once you create your provider in ZoneWatcher we will begin monitoring your DNS records for any changes!
The Hetzner provider joins our other native providers such as AWS Route 53, Microsoft Azure, CloudFlare, and many others. ZoneWatcher also supports monitoring records directly over the public DNS system if your preferred DNS vendor does not have an API we can integrate with!